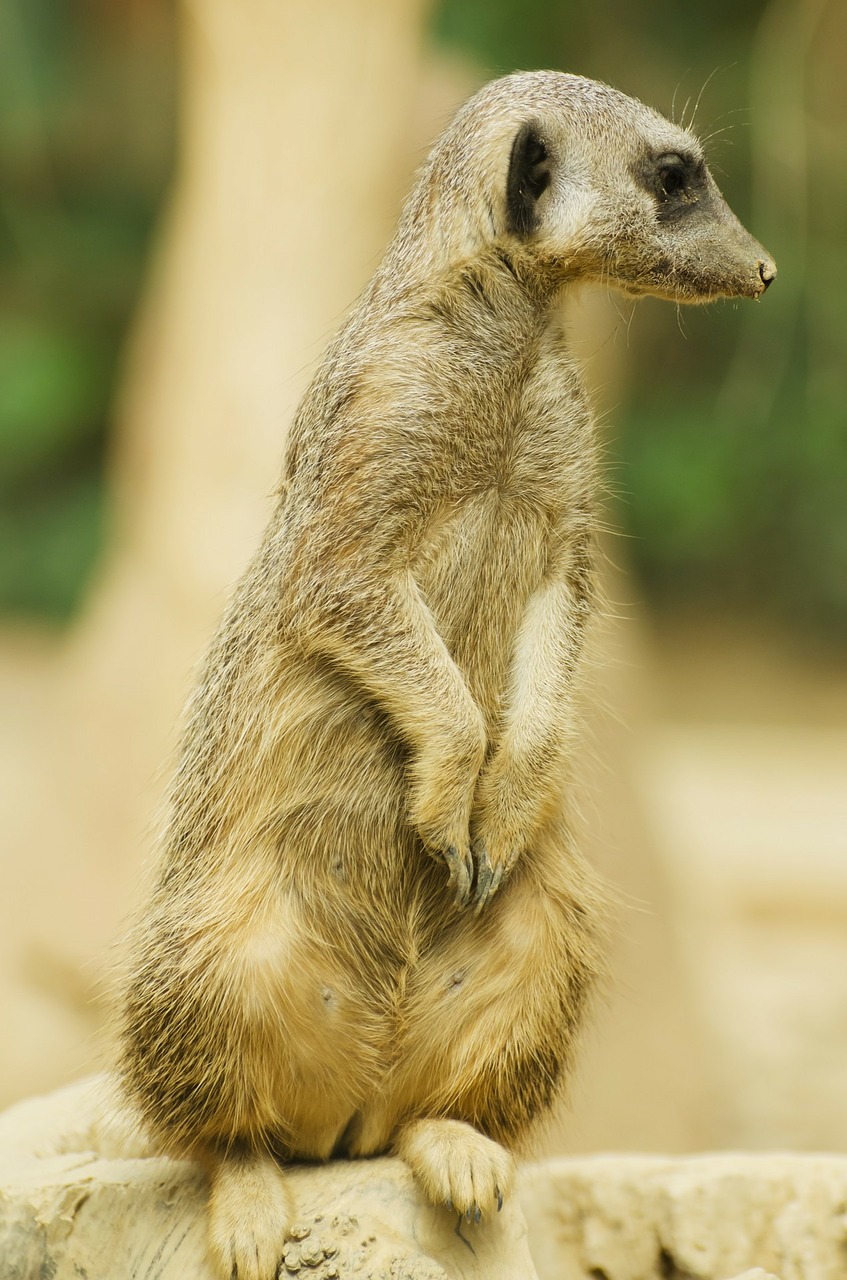 The meerkat (Suricata suricatta) is a small species of mongoose, carnivorous mammal living in South Africa.
The integrated PCI Meerkat logo represents the sentinel role of society that allows these clients to focus on their business undisturbed.
Indeed, in all clan of meerkats, sentries took turns to look after the group, standing on hind legs and communicate by shouting to prevent hazards such as the presence of prey.
Whenever the group goes hunting, these sentries are posted on the slopes. Standing on the mound, they scan the horizon to signal danger.
At regular intervals, the guards shout so everyone can situate themselves in relation to the group. They are waiting for responses from each member. If a meerkat does not respond, a guard went looking for him.
The meerkat is the only species of the genus Suricata. Measuring 25 to 35 inches, including the meerkat eats insects, small reptiles, tubers, bulbs or plants that digs into the ground with his legs with non-retractable claws.
The meerkat lives in colonies of twenty members, in burrows of the plains of southern Africa, south of the Orange River (Angola, Namibia, South Africa and southern Botswana). Gestation lasts 11 weeks for spans from February to July small.